Midwest Culinary Institute is host site for "Great Cincinnati Bake-Off" on Oct. 20
October 14, 2022
Cincinnati State's Midwest Culinary Institute kitchens will be the location for The Great Cincinnati Bake-Off celebration on October 20, 2022, from 6 to 9 p.m.
Cincinnati Magazine is sponsoring the Great Bake-Off to recognize accomplishments by local professional and amateur bakers, and to give guests a chance to sample the best of the sweet and savory treats prepared for the competition.
MCI Chef Michael Vanfleet joined Cincinnati Magazine Event Manager Cecilia Rose to promote the Bake-Off on the Fox 19 "Morning Show." Click to watch Chef Vanfleet prepare cheese & raspberry croissants and to learn more about the Great Bake-Off.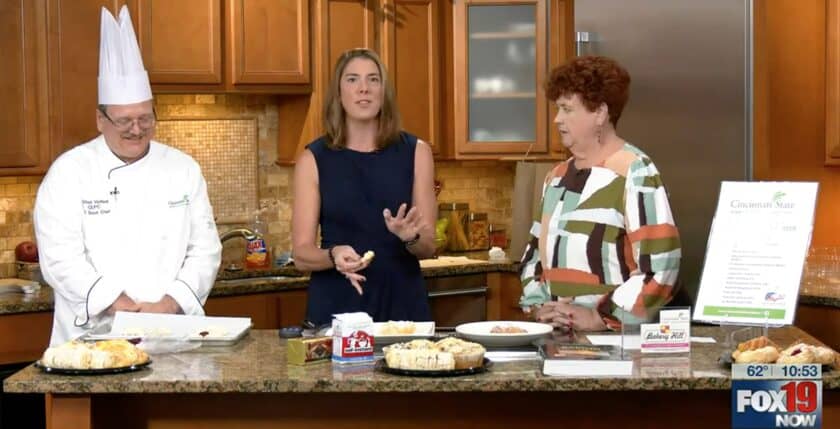 The Great Bake-Off competition has four categories: bread, cookies and brownies, pie, and cake decorated in the spirit of "Cincinnati Fun."
Pastry experts will judge the entries and select the recipients of the "Golden Rolling Pin" award in each group.
Event tickets are $50, and include a wide selection of tasty treats, 2 drink tickets, an exclusive swag bag, and free parking.
To purchase tickets, visit https://www.cincinnatimagazine.com/greatbakeoff.