Students & faculty "moved their mussels" for environmental project
October 19, 2018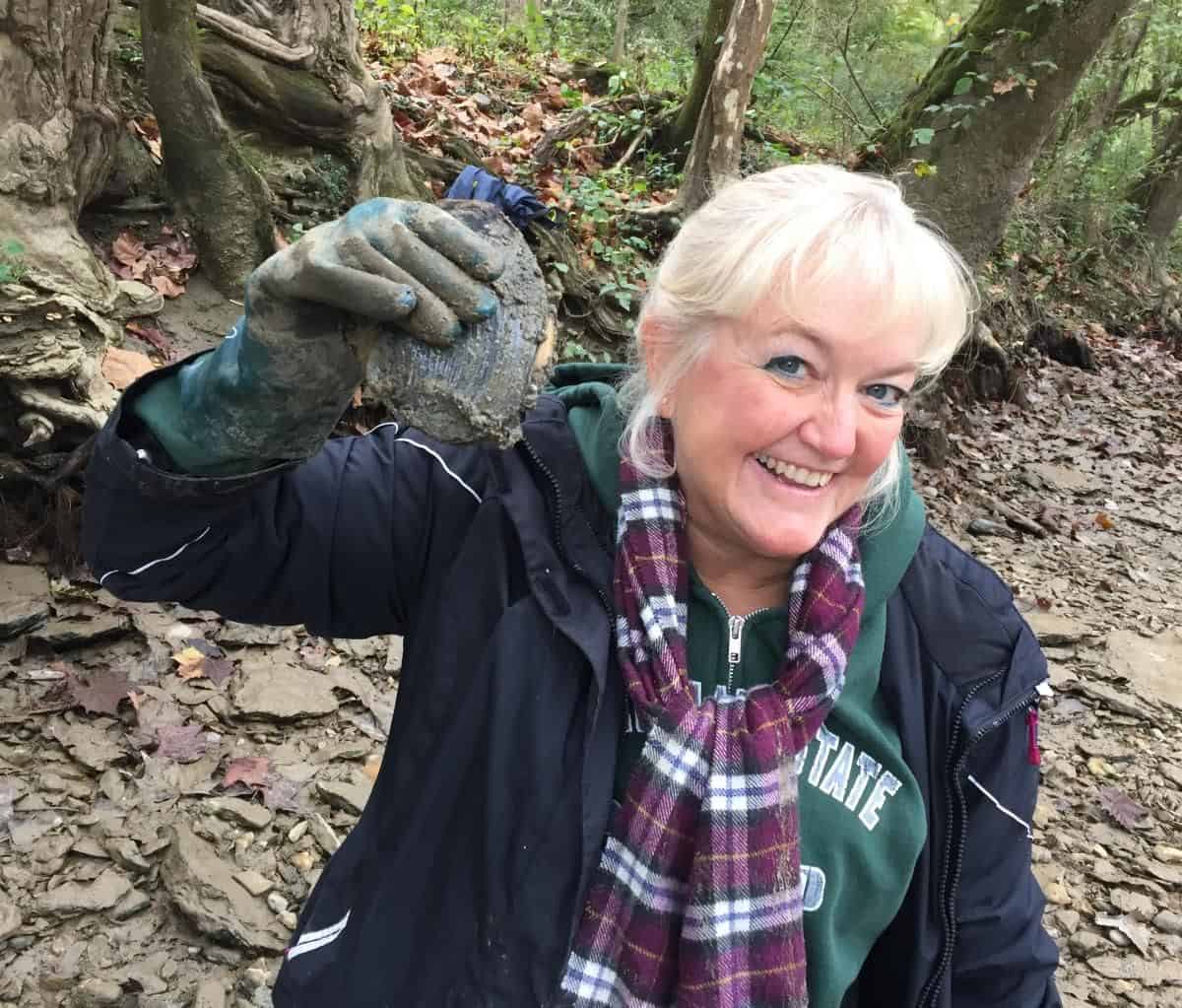 Environmental Engineering Technology (EVT) Program Chair Ann Gunkel (above), along with adjunct faculty members Warren High and Jason Gill, and a dozen EVT students (see photos below), participated in a unique environmental event on Oct. 13, 2018: the Cincinnati State volunteers helped to move native mussels from the Williamsburg Dam (on the Little Miami River in Clermont County) to a new home on the Mill Creek.
Mussels are a form of mollusks, and are related to clams, snails and even octopuses. They help keep bodies of water clean by filtering oxygen and particles from the water, and absorbing what they consume into their bodies and shells.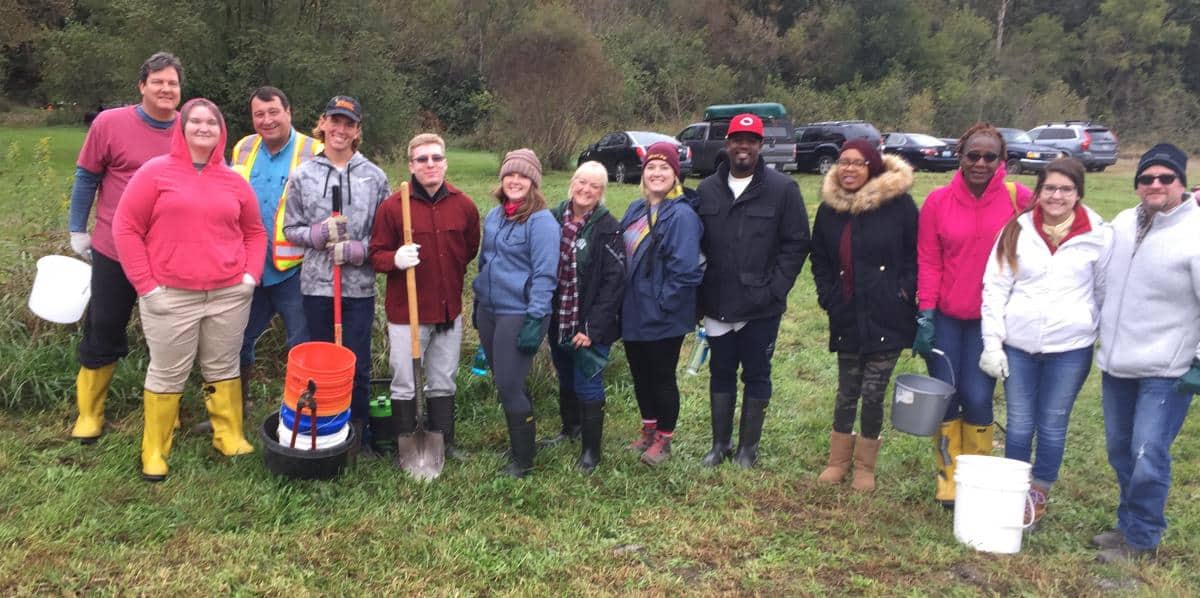 The scheduled removal of the Williamsburg Dam provided an opportunity for the EVT students and faculty members to participate in the first-ever interbasin transfer of mussels in Ohio, and to return mussels to the Mill Creek after more than 100 years.
The dam is being removed because it is no longer needed to serve a now-closed waterworks plant, and the area is being returned to its natural state.
According to the Cincinnati Enquirer, more than 500 mussels were collected and relocated.
The environmental project work also included removing invasive honeysuckle and planting native trees and seeds.
(Some information for this article was obtained from the Minnesota Department of Natural Resources website and from Cincinnati.com)