Three students named to All-Ohio Community College Academic Team
April 30, 2021
Three Cincinnati State students were honored on April 29, 2021, as members of the 2021 All-Ohio Community College Academic Team.
All three Cincinnati State students received second team honors and earned $500 scholarships, along with commemorative medallions and certificates.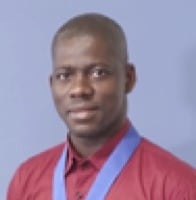 Souleymane Coulibaly is graduating in Spring 2021 with a degree in Computer Programming & Database Management – Computer Information Systems Major. In fall he will continue his studies at the University of Cincinnati.
Souleymane's long-term goal is to work for the United Nations as a computer engineer and to help develop IT training programs for women and children in underdeveloped countries.

Souleymane is an International student from Africa. He volunteers for "Newcomers Tool Kit," an organization that helps recent immigrants to the U.S. acclimate to a new culture by providing a friendly environment and helping with social and emotional support.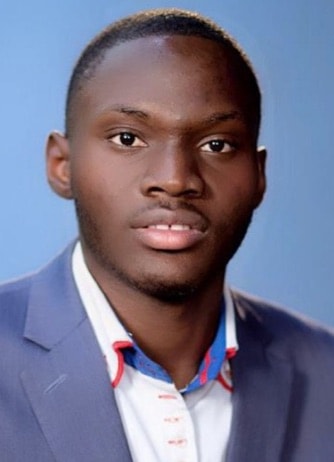 Philip Solademi is a Business Management/Marketing student who will graduate in Spring 2021 and then attend the University of Cincinnati.
Phillip plans to earn master's and doctoral degrees and then work for the government in the community development field, so he can help people improve their standard of living and alleviate poverty.

Philip came to the U.S. from Nigeria two years ago to achieve his dreams in life. He volunteers at his church by playing piano for all services, and he mows the grass for the church.
Charnae Wilson-Harris is a Graphic Design major who expects to complete her degree in Fall 2021 and then start working in the graphic design field.
Charnae's goal is to start her own graphic design and media business to focus on projects that assist individuals with disabilities and disability awareness groups.

Charnae was told by doctors that she wouldn't graduate from high school because of medical issues associated with cerebral palsy. Through perseverance and determination she finished high school with honors, and has pursued her goal to complete college studies also.
The ceremony to recognize this year's award winners was a virtual event featuring Ohio Lt. Governor Jon Husted and Ohio Department of Higher Education Chancellor Randy Gardner.
Students were selected for the Academic Team based on their academic excellence, leadership, and community service. To be eligible, students must have a cumulative GPA of at least 3.5.
Seventy-three students from across the state were selected for 2021 recognition on the basis of achievements such as their GPA, community service, college involvement, and other honors received. Nominated students also were required to submit an essay.
The All-Ohio Academic Team program is sponsored by the Ohio Association of Community Colleges, Phi Theta Kappa academic honor society, and Honda of America Manufacturing, Inc.