Quick Resource Links

The Wellness Works Alliance is a community partnership between Mental Health America of Northern Kentucky & Southwest Ohio and Cincinnati State College Counseling Services. Together, our mission is to promote the mental, emotional, social and physical wellness of students and the larger community. Please see below for quick access to resources available as well as other events and resources sponsored by the Wellness Works Alliance.
Anxiety Support Group on Campus
Every Wednesday • 6-7:30pm • Cincinnati State Clifton Campus • ATLC Building Room 309
Free and open to students and members of the community
If interested in joining virtually please see contact information below
Contact:
Matt Muir • Mental Health America of NKY & SWOH
mmuir@mhankyswoh.org • 859-431-1077 Ext 125
Send Silence Packing!
Event is over but click on image below for information regarding suicide awareness and prevention.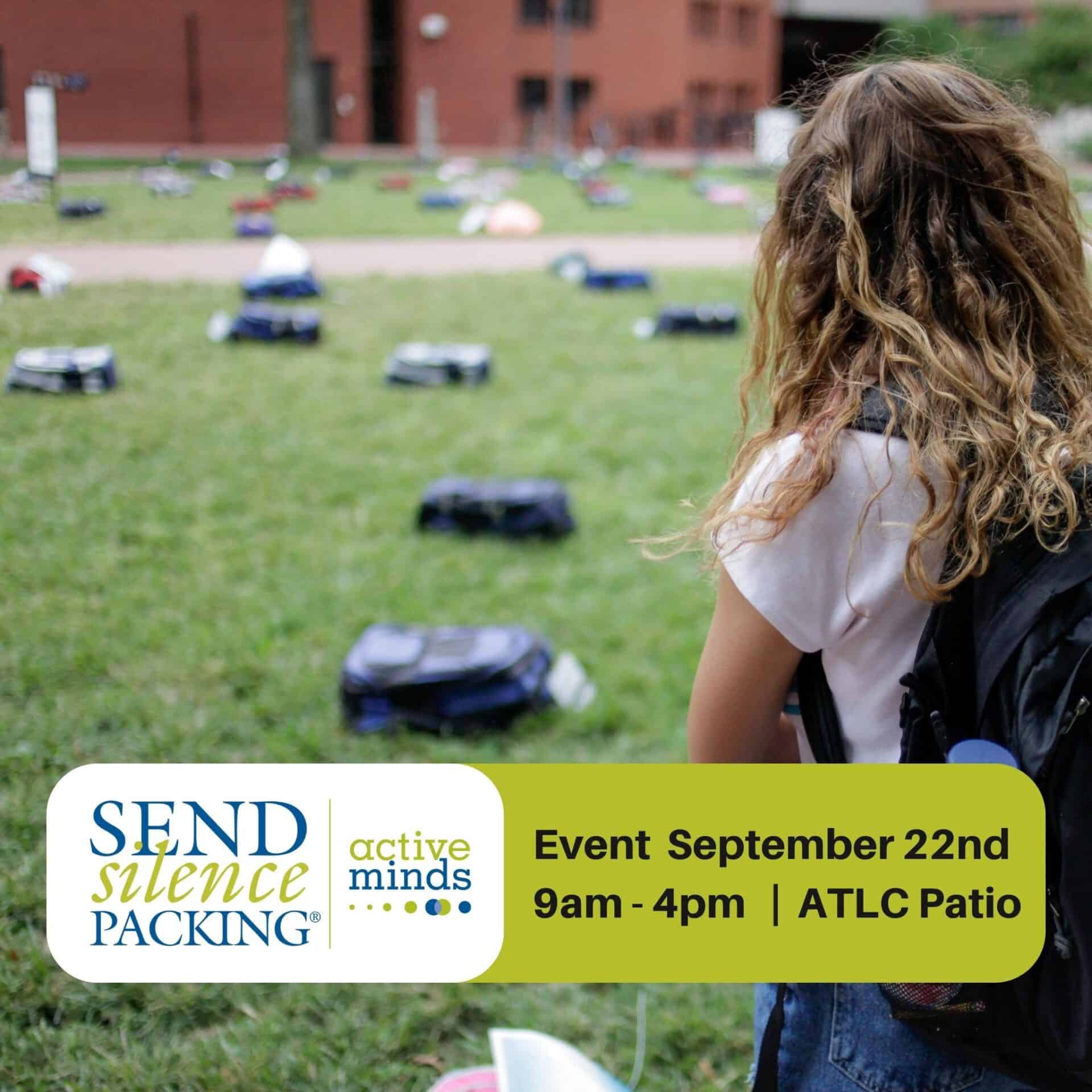 Send Silence Packing is a visually striking exhibit that includes personal stories from individuals who have lost a loved one to suicide and is designed to connect individuals to mental health resources and inspire action for suicide prevention.
Wellness Works Student Resource Fair a Success!!!
Thanks to everyone who made the Wellness Works Student Resource on March 29, 2022 a success! Thank you to students who took time away from their busy schedules to learn about campus and community organizations that promote mental, physical, emotional and social wellness. Thank you to staff, faculty and student volunteers who were present to support students, answer questions and provide information. We look forward to sponsoring such events in the future.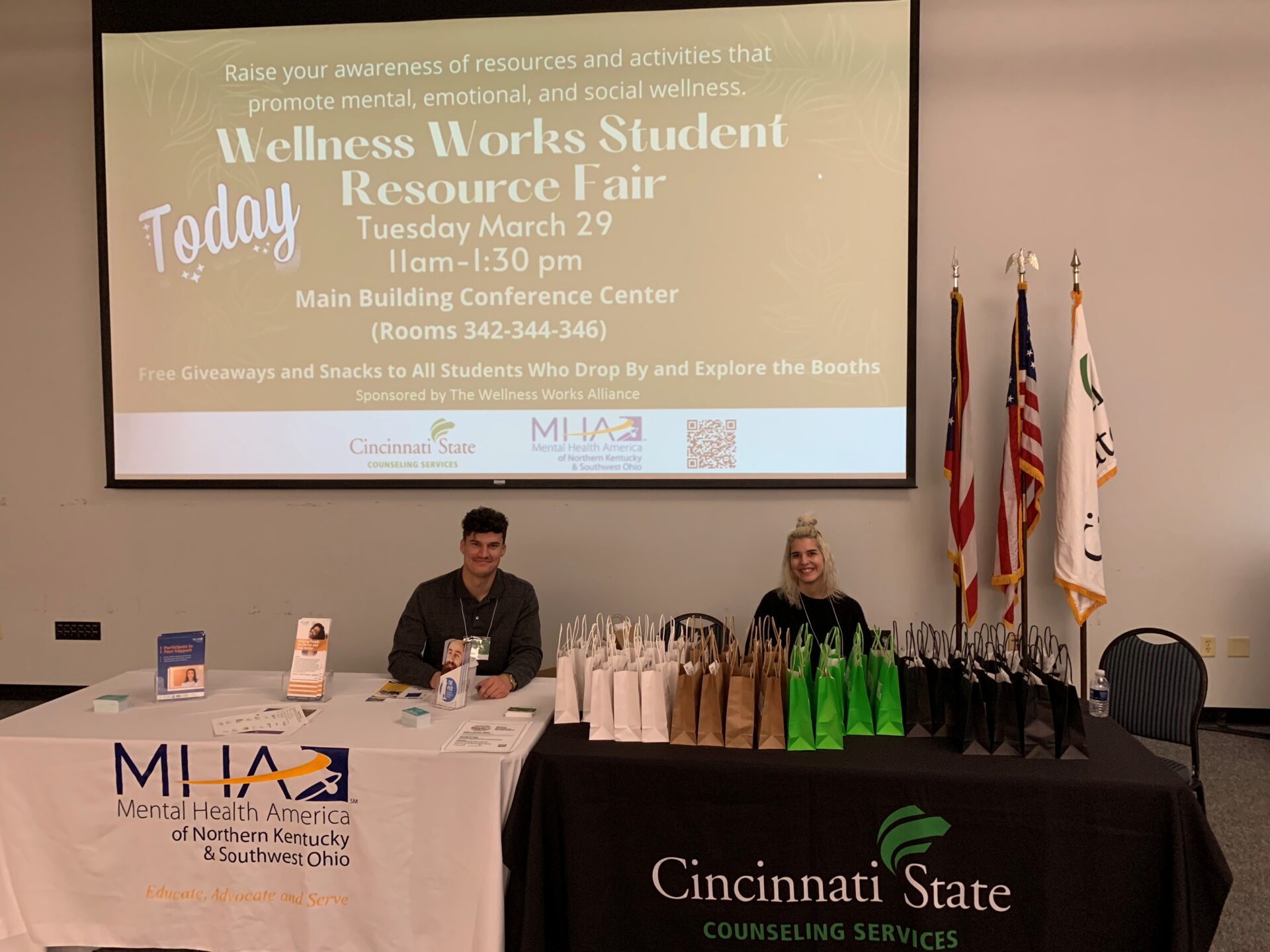 The Wellness Works Alliance project was funded in part by the Coronavirus Relief Funds (CRF) and Governor's Emergency Education Relief (GEER) funds through Ohio Department of Mental Health and Addiction Services and from PreventionFIRST!