Eileen Berke Occupational Therapy Center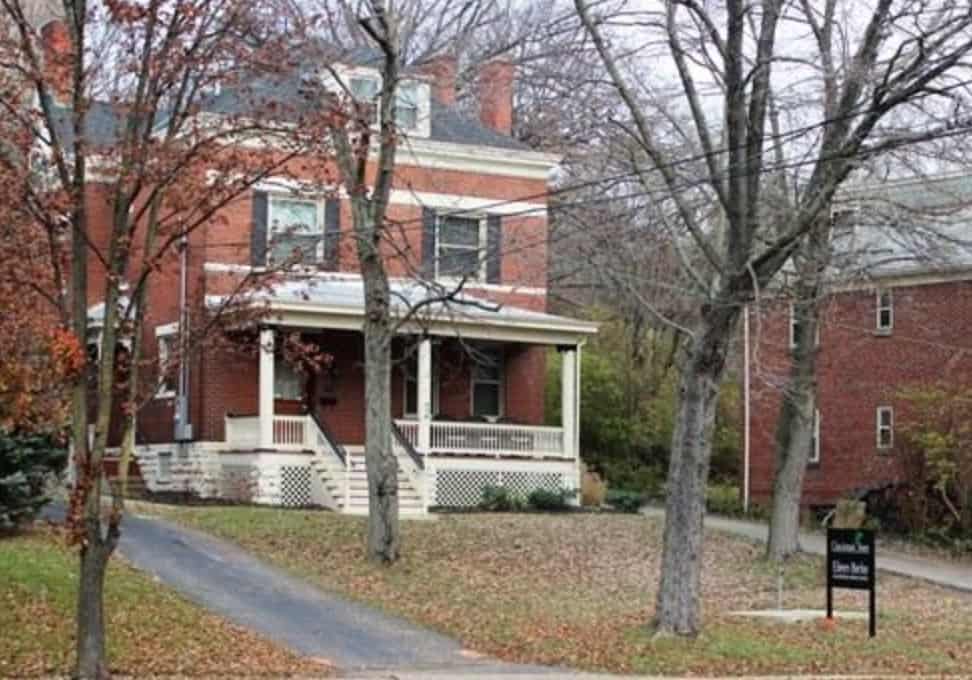 Cincinnati State offers one of the region's premier Occupational Therapy Assistant training programs.
Occupational Therapy is concerned with selecting activities for client treatment that promote health. Students in Cincinnati State's program learn to assist in the treatment of clients who suffer from physical or psychological dysfunction. The program teaches concepts and techniques that enable students to interact with clients of all ages using treatment activities that relate to self-care, work, and leisure activities.
Graduates earn an Associate of Applied Science degree and are eligible to sit for the National Certification Examination for the Occupational Therapy Assistant administered by the National Board for Certification in Occupational Therapy (NBCOT).
The Cincinnati State Occupational Therapy program is housed in a century-old home on Ludlow Avenue, directly across from the Clifton campus. Named after its donor, the Eileen Berke Occupational Therapy Center provides an unmatched teaching setting for students and for the region's OT professions.
The unassuming brick home at 918 Ludlow Avenue, similar in fundamental respects to many found across Greater Cincinnati, has been modified with cabinetry, architectural installations, equipment, and furnishings designed to make daily life easier for individuals with disabilities – or for those who simply wish to "age in place" in their own homes.
Features of the Eileen Berke OT Center include:
Three floors of living space, plus a basement – a perfect layout for demonstrating to students the challenges they may face in the workplace as they assist clients.
Two bedrooms and two bathrooms used for student training.
A sensory room designed by students to help individuals with processing disorders, autism, and other conditions.
A residential home elevator.
A hands-free environmental control system.
A variety of low-tech devices (bathroom equipment, couch rises, standing assists, and the like) designed for individuals with a variety of needs.
An array of sophisticated electronic devices, including device-free television controllers, computers that can be controlled through head movements alone, and sensors that automatically control lighting throughout the house.
Lab and lecture space.
Cincinnati State's Occupational Therapy Assistant Program and the Eileen Berke Occupational Therapy Center hope to expand to offer the local community training and demonstration of available options for home modification and assistive technology for people with a disability or who wish to "age in place" in their home.