Students & faculty represented the College at Alzheimer's Walk
October 11, 2019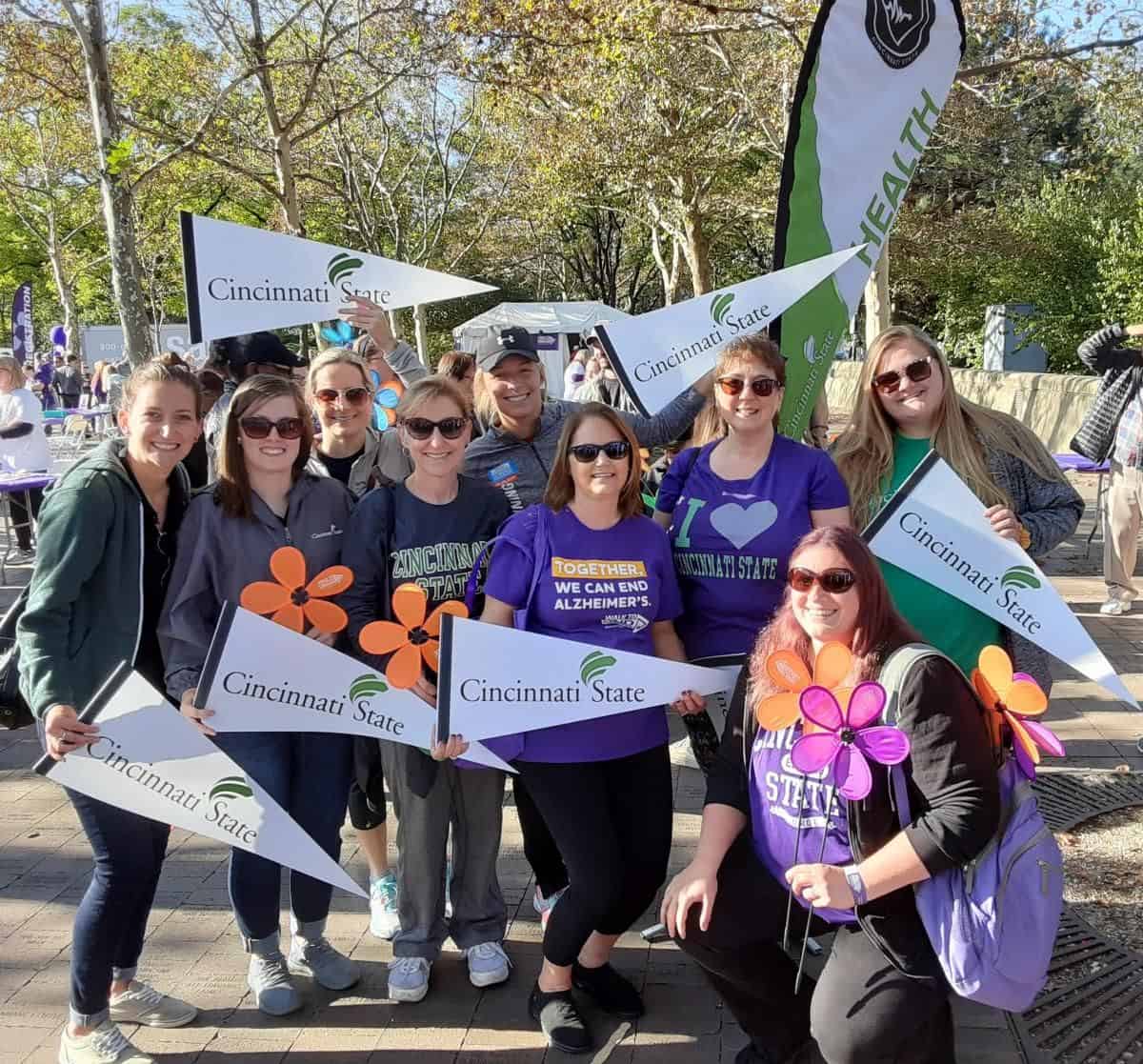 The Cincinnati State "Remember Wins" team participated in the Alzheimer's Association's "Walk to End Alzheimer's" on Saturday, Oct. 5, 2019, and raised $565 to support Alzheimer's research and caregiver support in the Cincinnati area.
Team members seen above are (from left): Stephanie Weaver (student), Ashley Franz-Cobb (student), Meredith Beckmann (student), Mary Lemon (student), Lynsey Carr (student), faculty members Julie Klensch, Patricia Christos, and Jessica Loomis, and Amy Schumacher (student).
All of the student team members are enrolled in the Occupational Therapy Assisting program.
Team captain Jessica Loomis said, "Our team helped raise awareness and funds in support of the Alzheimer's Association, and we demonstrated how much Cincinnati State cares for our community members who suffer from or care for those affected by the disease."