Middletown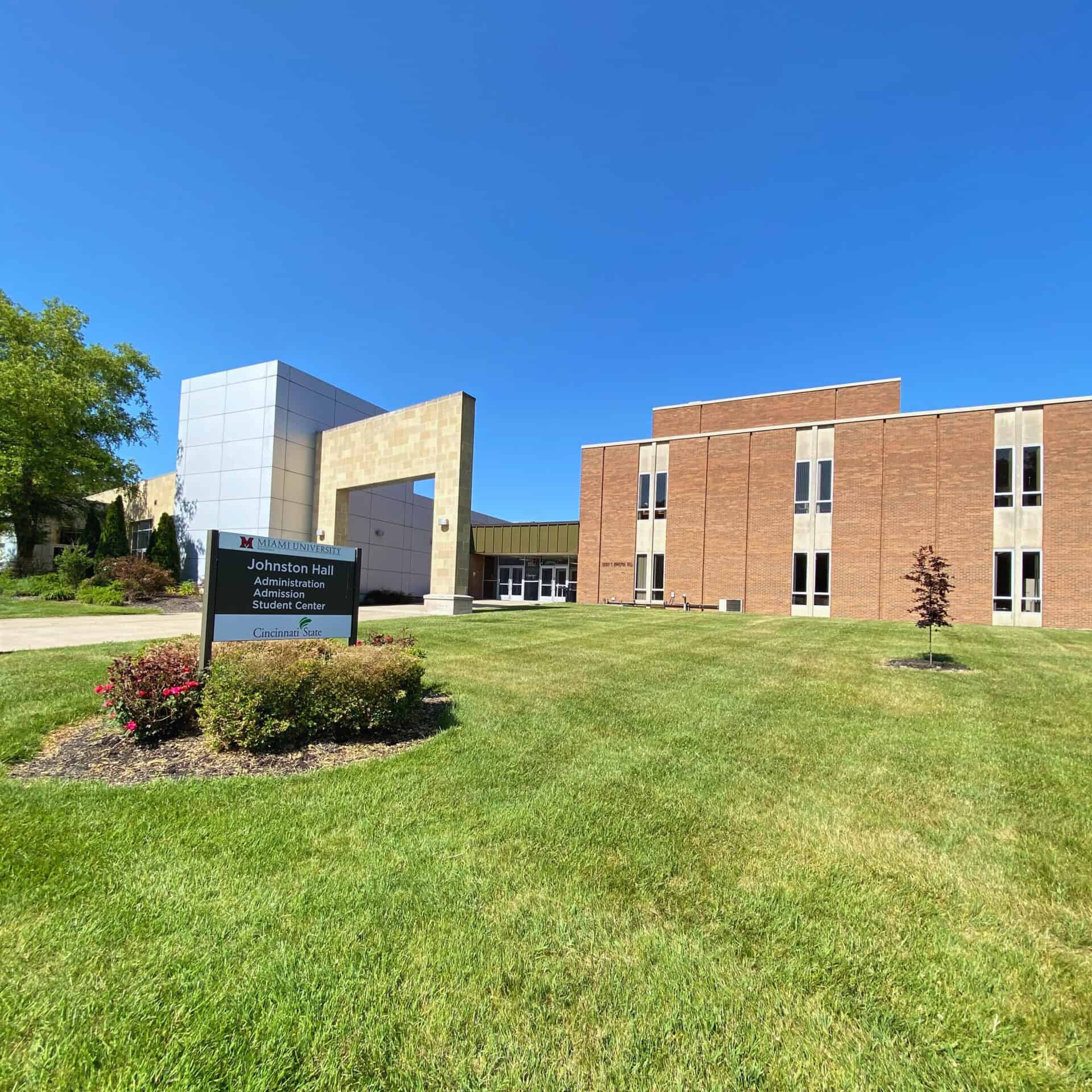 Johnston Hall, #112
4200 N. University Blvd.
Middletown, Ohio  45042 
(513) 217-3700 
Cincinnati State at Miami University Middletown
Celebrating 10 years as Butler County's designated community college by the State of Ohio, Cincinnati State has provided higher education for residents and well-trained co-op students and graduates for large and small businesses.
Cincinnati State and Miami Regionals are both open-access colleges. With this shared location, we are able to offer students affordable educational pathways that can take them from certificates to associate degrees to bachelor's degrees, all at the same location!
We make it easy to achieve your goals at the Middletown location. We offer students the opportunity to learn in a friendly, supportive environment, and to gain skills that are relevant to today's employment landscape.

The Middletown location is leasing about 1,500 square feet of office space from Miami University Middletown, with shared access to classrooms as needed. Students will have full use of the library, cafeteria, recreation center, and other amenities on the campus that will enhance their student experience.
Maps
Click Here for an Interactive Miami University Middletown Campus Map
Students from our Middletown location share their story of success at Cincinnati State.