Why Returning to College Can Be Your Best Decision of 2023!
July 24, 2023
The Unexpected. It's something many of us have experienced a lot in the past few years. Life happens, and sometimes hard choices have to be made.
If your quest for a college degree was put on hold because other areas of life had to take priority, you might be thinking about "someday's" and "maybe when's". However, when you're ready to restart your educational and career goals, you can bet that at Cincinnati State it's never too late! Take that brave first step and see what awaits you on the other side of the door.
Rediscover Your Goals
Sometimes all it takes is knowing that you want more. If you started pursuing a degree and then had to step away for a while, take time now to reflect on why you started your educational journey in the first place.
Consider the career you envision for yourself, the skills you want to acquire, and the knowledge you need to get there. Returning to college is an excellent chance to realign your goals and take the necessary steps toward achieving them.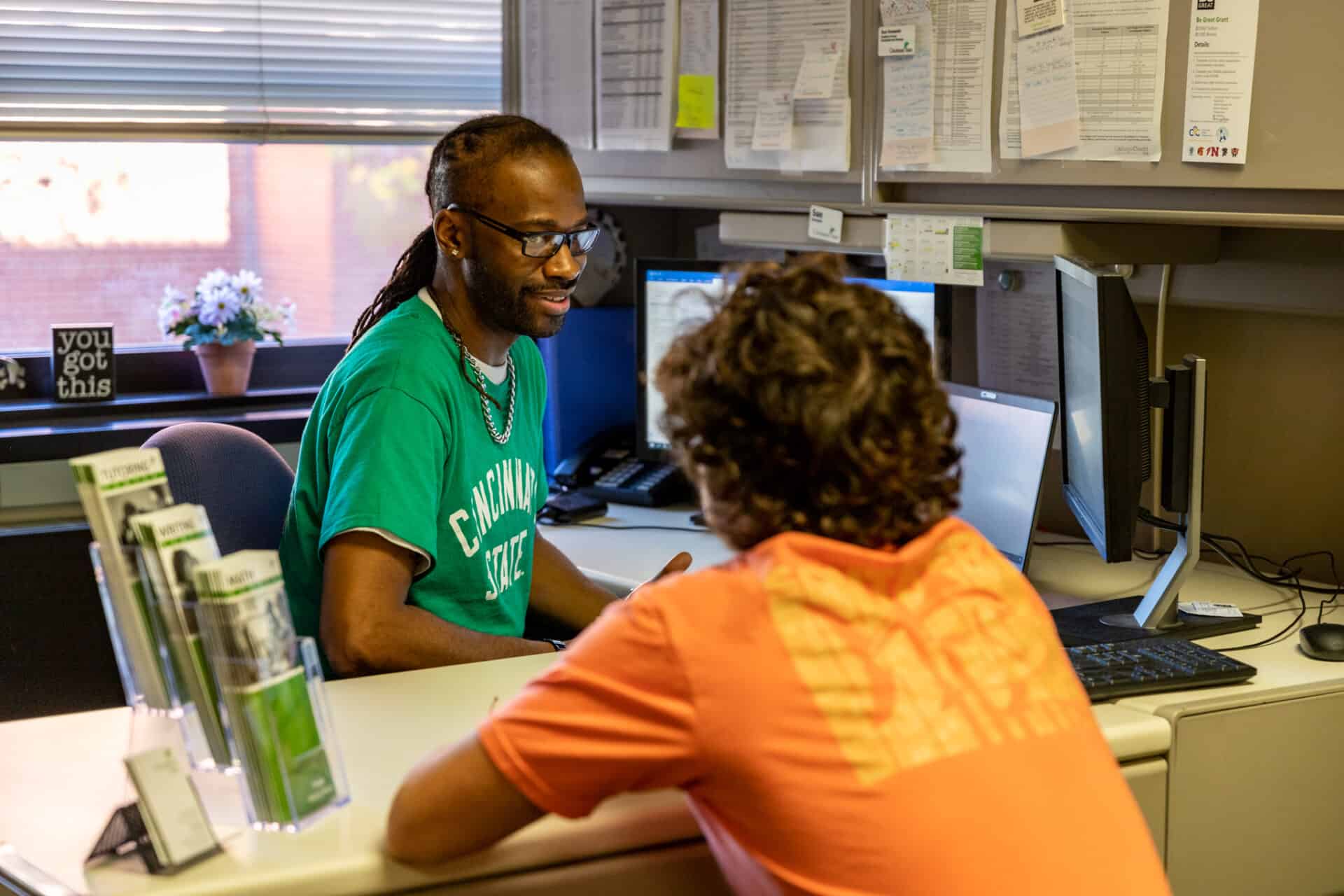 Gain Access to a Supportive Community
Even if you're not 100% sure what your end goal is, colleges provide a wealth of resources and support systems to help you succeed academically and personally. At Cincinnati State, we pride ourselves on fostering an inclusive community that welcomes all students.
From our experts in the Admissions office to the ever-growing presence of our student organizations, we want to make your transition back to college smooth and fulfilling. Our faculty and staff are here to support you every step of the way, offering guidance, resources, and a sense of belonging.
Financial Assistance and Scholarships
Finances can be an intimidating hurdle. They might even be why you pressed "pause" in the first place. That's one reason why our Financial Aid office is prepared to guide you through the process and help you understand the range of financial assistance options available, including scholarships and grants. Jump that hurdle and let us help you follow your dreams!
Flexible Learning Options
Your time has value, and how you spend it can result in a significant return on investment! Our academic programs are offered across multiple campuses, with many online and hybrid course options that give you flexibility. You can work with your advisor to develop a class schedule that maximizes your time, considers your learning preferences, and balances your education with work, family, and other commitments.
With Fall right around the corner, now is a great time to revisit your educational journey! Embrace this fresh start and let Cincinnati State be a part of your success story. We can't wait to welcome you back to campus!

Considering returning to Cincinnati State? Take a look here!
Embarking on a new journey? Here's a great place to get started!